Ideal Standard Small Hole 3/8" Toilet Cistern Lever Handle
Suitable for 3/8" small hole Ideal Standard cisterns. Ideal for replacement of a broken toilet flush handle.
Availability: In stock
Regular Price: £13.00
Now only £7.99 INC VAT
Buy 2 for

£7.00

each and save

13

%
Product Description
Details
Why Buy?
3/8" suitable for small hole cisterns
110mm spindle
Easy to install
Manufactured from high quality strong metal
Smooth chrome plated finish
2 Year Guarantee
The 3/8" thread is smaller than the standard 1/2" found on most common cisterns
Click here to see this product in Gold
Description
3/8" suitable for small hole cisterns
3/8" thread that is suitable for smaller hole ideal standard cisterns 110mm spindle
Supplied with a 110mm spindle suitable for use with lever operated toilet cistern applications Easy to install
Supplied with all the fittings you need for an easy installation including a plastic multi purpose lift arm Manufactured from high quality strong metal
Manufactured from high quality zinc diecast this cistern lever toilet handle will look great in any bathroom Smooth chrome plated finish
High quality hard wearing chrome plating to BS1224 that is resistant to tarnishing and flaking
2 Year Guarantee
Giving you that extra peace of mind, if the product breaks or doesn't work then please let us know and we will be happy to refund or replace the item within 24 months of purchase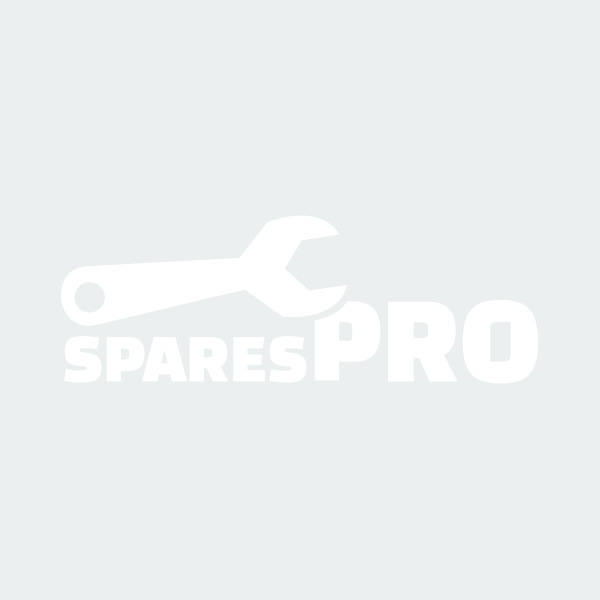 Additional Information
Additional Information
| | |
| --- | --- |
| SKU | SP026235 |
| Compatible with | No |
| Manufacturer | Ideal Standard |
| Lever Type | Front, Small Hole |
Reviews
Customer Reviews (18)
Good and easy to fit

good and easy to fit and great telephone advice on sizing

(Posted on 03/06/2020)

Does what it says on the tin

Purchased this for old lady who wasn't able to order this online. I work in a bathroom and general plumbing establishment but only carry standard size flush levers. The lady explained she had been unable to purchase the smaller size cistern lever. A quick Google search soon revealed what she needed. It was far quicker and easier for me to just order this for her on line than go through our usual suppliers dealing with minimum orders and longer delivery times. We even got a discount as she decided to buy 2. The items were delivered to my place of work in a couple of days and promptly rung her to say they had arrived reminding her to bring cash lol as she actually owed me the the money and not the company I work for. She even brought me a box of biscuits as a thank you for sorting this out for her needless to say went down very nicely with me and my colleague Kenzie over a cuppa. Many thanks to sparespro for good speedy service

(Posted on 11/02/2020)

Does the job!

Perfect replacement for the old one.

(Posted on 30/01/2020)

Perfect for my cistern

I didn't know that Ideal Standard cisterns are in fact "standard" until I needed to replace the flush handle. Even my local plumbing supply "expert" was unaware that the hole in the cistern is smaller than most. Impossible to obtain a compatible replacement through DIY outlets, and expensive through specialist outlets - this fitted the bill (and the cistern!) at a good price.

(Posted on 22/01/2020)

Good value for money. Toilet works better than it did before so happy. Bought a second one just in case it goes again as product hard to find in normal diy stores due to small hole of these old style toilets.

Good value for money. Toilet works better than it did before . Bought a second just in case it breaks again as they are difficult to get in diy stores due to smaller hole than other toilet systems

(Posted on 14/01/2020)

Good value for money.

Good value for money. Toilet works better than it did before . Bought a second just in case it breaks again as they are difficult to get in diy stores due to smaller hole than other toilet systems

(Posted on 14/01/2020)

Small hole cistern handle

Wish I'd bought from here 1st when I searched online! After many trips to local shops, got my parts quickly from here... perfect. Great service.

(Posted on 11/01/2020)

Great

Just what I was looking for. The fitting is the right size for my ideal standard toilet. Delivery was good, even went through my letterbox.

(Posted on 24/09/2019)

OK but !!!!

Item was "as described" good value but not suitable for my IDEAL STANDARD which turned out to be a larger orifice - I purchased in addition the multi size version ( my error I reckon for not actually measuring but taking the on line general advice on fittings sizes) - so Ive got a spare handle but not worth the effort to send back 0 many thanks Roy J

(Posted on 17/07/2019)

PERFECT

After several fruitless attempts elsewhere, at local retail outlets and online, finally found the handle to fit my Ideal Standard cistern which was installed in 1998. Ordered for standard delivery on 7th and arrived on 9th. Excellent service, so definitely to be recommended.

(Posted on 09/02/2019)

Good fit, good value

A perfectly good replacement for a small hole cistern. As good as the £25 version that I could have bought from a plumbers merchant.

(Posted on 08/02/2019)

Good handle

Did the job nicely for a problem cistern with a smaller hole. Fitted well and seemed reasonable quality and I thought fairly priced.

(Posted on 13/11/2018)

Works where other replacements did not.

For a 1990 original installation toilet. Previous purchase made some time ago (for another job) from my local Plumb Centre - despite assurances - did not fit through the cistern hole. This part while passing through the hole was a loose fit which, to prevent risk of movement and damage to the cistern, required some wrapping with good quality tape to take up the slack. Having done this the handle works as it should. Experience tells me that sooner or later I can expect to replace this fitting in the other cisterns in the house; I will have no hesitation buying the same part again.

(Posted on 05/11/2018)

Perfect

Perfect for my downstairs toilet. I had tried every DIY store and purchased several handles after being told they would fit. Ordering was easy and item was received within 2.days of ordering. Would definitely recommend to anyone.

(Posted on 05/10/2018)

Cistern lever

Good replacement for old Ideal Standard cistern lever. A good fit. Order arrived very quickly and the cost and delivery charges were reasonable. Had been told by a plumbing shop this size was no longer available!

(Posted on 28/08/2018)

Smaller hole cistern lever

You need one of these if you have an older style toilet that has a smaller hole. Originally bought one from B&Q that was a cheap plastic looking thing and did not fit. This is exactly what I needed and a great price for a much higher quality toilet handle than the original one I bought. Very helpful company too, thank you spares pro.

(Posted on 09/08/2018)

Perfect fit

This handle looks and feel a bit stronger than the one I bought from Beamans last year and at double the price! It only lasted about 6 months, so can't be ant worse. Very quick delivery well impressed by Spares PRO.

(Posted on 21/03/2018)

Toilet handle

Perfect for a cistern with a smaller hole for the flushing handle

(Posted on 25/10/2017)
Q & A
Ask a question about the product and we will get back to you with 24 hours.
Attachment(s)