Radmaster Isolating Radiator Tails, 15mm x 1/2"
Are you tired of draining radiators? Once fitted, the Radmaster Isolating Radiator Tails enables you to remove radiators without the need to drain your whole system.
Availability: Out of stock
Product Description
Details
Why Buy?
Isolates radiator from heating system
No need to drain radiator or system – can be drained if necessary
Minimises time to remove and replace
Fits 15mm (22mm adaptor available)
Manufactured from solid brass with a high-quality chrome plating
Tested and conforms to BS 2767
No alterations to existing pipework
No airlocks
Removes the risk of spillages and damages to floor coverings
No loss of central heating chemicals/no top-up required
One-man operation
Virtually unseen
Unique patented design (British, Canada, European and International)
Tested to 25 bar
Quarter-turn for precise open and close positions
Allen key operation for all round access
No need to re-pressurize the system
Supplied as pair complete with allen key
Easy to install
2 Year Guarantee
Description
The Radmaster Isolating Radiator Tails 15mm x ½" is the quickest and easiest way to remove your radiators without draining your entire system. Perfect for maintenance and decorating.

Isolates radiator from the heating system
The Radmaster isolator tail allows you to remove the radiator while it remains full of water, removing the time-consuming part of the removal process as well as the risk of spillage.

No need to drain the radiator system
Whilst the Radmaster isolating tails eliminates the requirement of draining your system first, if this is a necessity you are still able to perform this task.
Minimises time to remove and replace
Because you do not have wait for the entire system to drain before removing and replacing your radiator, this will in turn make the job much shorter and stress free.
Fits 15mm (22mm adaptor available)
Suited to fit 15mm pipe, which is standard sizing in most residential situations but a 22mm adaptor is also available if required.
Manufactured from high quality materials
Manufactured from a strong brass with a smooth chrome plated finish that is resistant to tarnishing or flaking.

Tested and conforms to BS 2767
BS 2767 is a British Standard of manufacturing, so you can be assured that the product will be of high quality specification, design and build.

No alterations to existing pipework
Because the valve enables the pipework to be isolated when removing the radiator, this will allow more freedom when performing installation or maintenance.
No airlock
An airlock is created when air is trapped inside the radiator, so part of the radiator will feel cold when the heating is turned on. This requires the radiator to be "bled" which involves releasing the trapped air from the radiator. This would all be non-existent with the Radmaster product.
Removes the risk of spillages and damages to floor coverings and no loss of central heating chemicals
Because the Radmaster eliminates the need for draining the radiator, there is less chance of spillages and therefore damages to the floor coverings and property. Leaving you feeling confident that this will be the quickest and cleanest job possible.
One-man operation
The Radmaster isolating tails are so easy to use, any professional or DIY'er is able to use this without help or assistance.
Virtually unseen
Designed to be very compact and discreet. Radmaster isolating tails will easily fit into any setting without looking like an eye-sore.
Unique patented design
Unique patented designed in many places such as Britain, Canada, Europe and International destinations. There isn't another product with a design exactly like this.
Tested to 25 bar
This product has been put through its paces and can withstand pressures up to 25 bar.
Quarter turn
With quarter turns so you can be confident that you have the valve precisely open or closed – no guesswork involved.
Allen key operation
Operated with allen keys you will not need any special tools that aren't already located in your toolbox.
No need to re-pressurise the system
Saving you more time and effort to get the job completed, this is just one of the many ways the Radmaster isolating valves help you make a simple job as stress free as possible.
Supplied as pair complete with allen key
Supplied with all the fittings you need for an easy installation including an allen key
Easy to install
Please see our informative and easy to follow guide here
2 Year Guarantee
Giving you that extra peace of mind, if the product breaks or doesn't work then please let us know and we will be happy to refund or replace the item within 24 months of purchase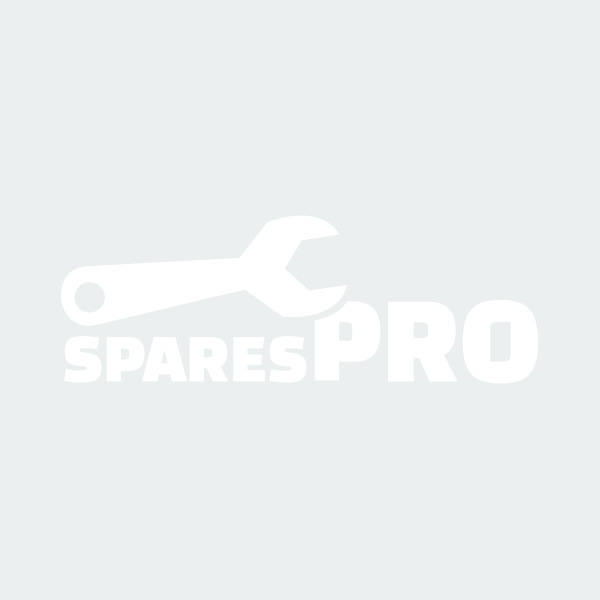 Additional Information
Additional Information
| | |
| --- | --- |
| SKU | SP026257 |
| Manufacturer | Radmaster |
Reviews
Customer Reviews (1)
Great product

I have just had these fitted to all my new radiators. Will save me a lot of time and hassle when they need to be removed in future. Plumber said they were really easy to fit and good quality too.

(Posted on 12/01/2018)
Q & A
Ask a question about the product and we will get back to you with 24 hours.
Attachment(s)